Quotiss transforms your sales process
with immediate effect
Quotiss Saves Your Time
'Time is Money' – your sales team could focus on more valuable activities instead
Create professional personalized freight quotes in seconds;
Upload contract and spot rates automatically;
Connect directly to Maersk Spot rates;
Get easy-to-search archives of historic rates and sent quotes.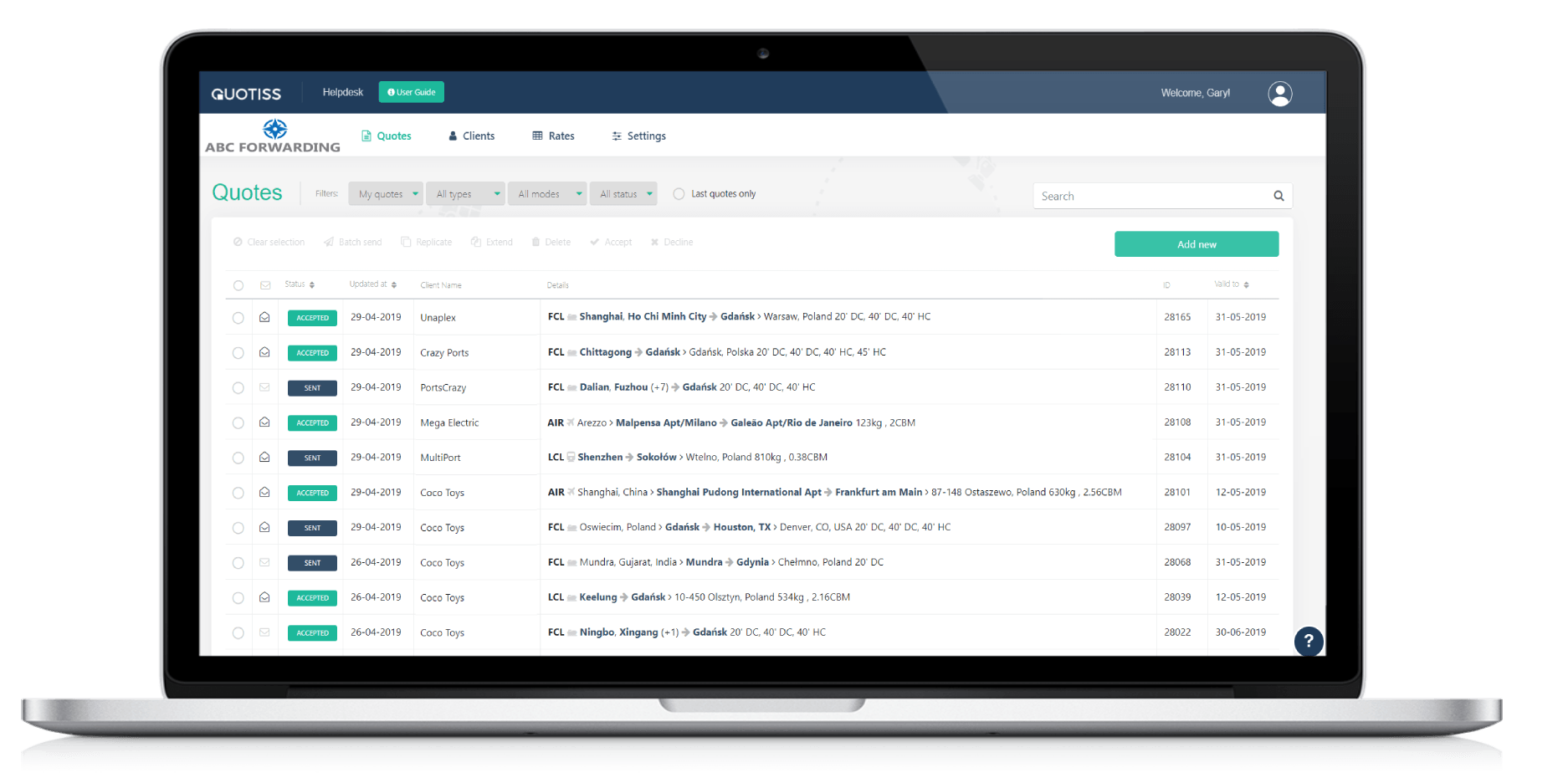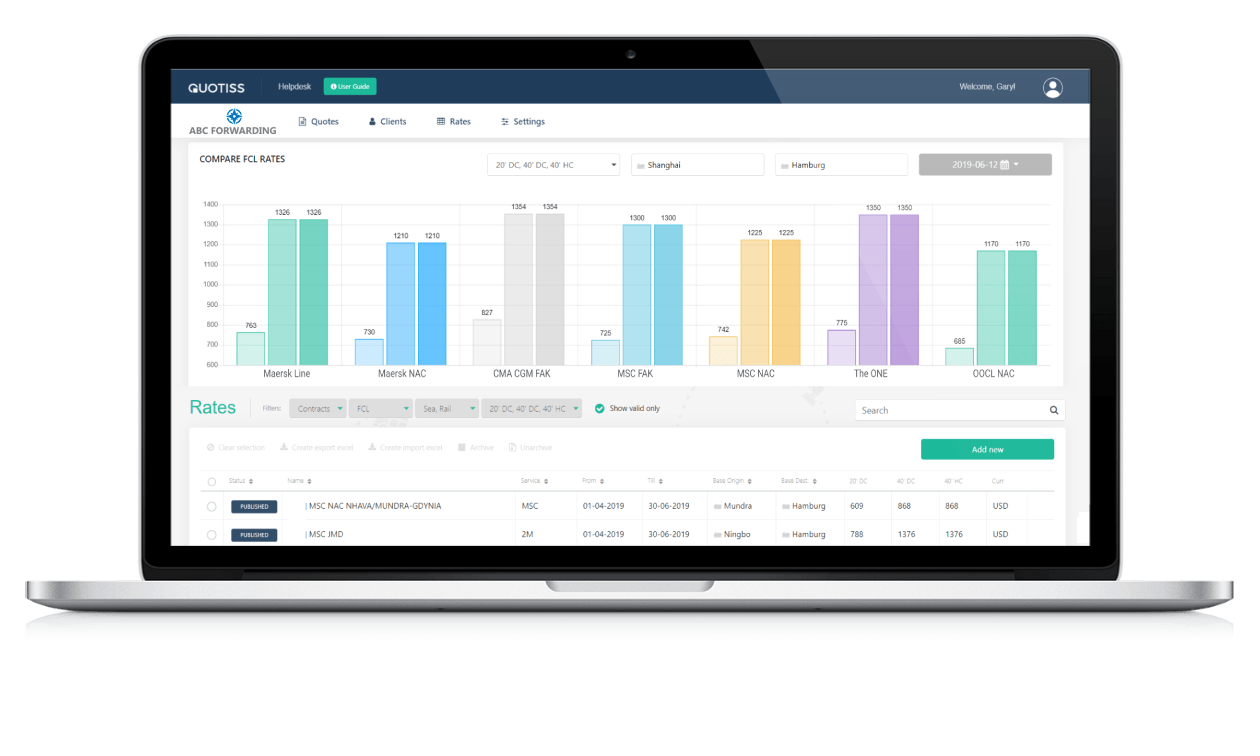 Quotiss Controls Your Costs
Control your costs and margins for all products and services you offer
Get rid of bulky Excel ratesheets;
Maintain one transparent database for contract and spot rates;
Automate local costs for frequently used locations;
Set default sales margins for service contracts & clients;
Improve invoicing accuracy.
Quotiss Boosts Your Sales
Calculate the dollar value of Quotiss Software for your business
Know your sales numbers in real-time;
Win more business by tracking the deal status;
Grow client portfolio via personalized e-mail campaigns;
Build one-source commercial database;
Ensure consistency in branding, design and legal compliance;
Boost your team engagement with modern software.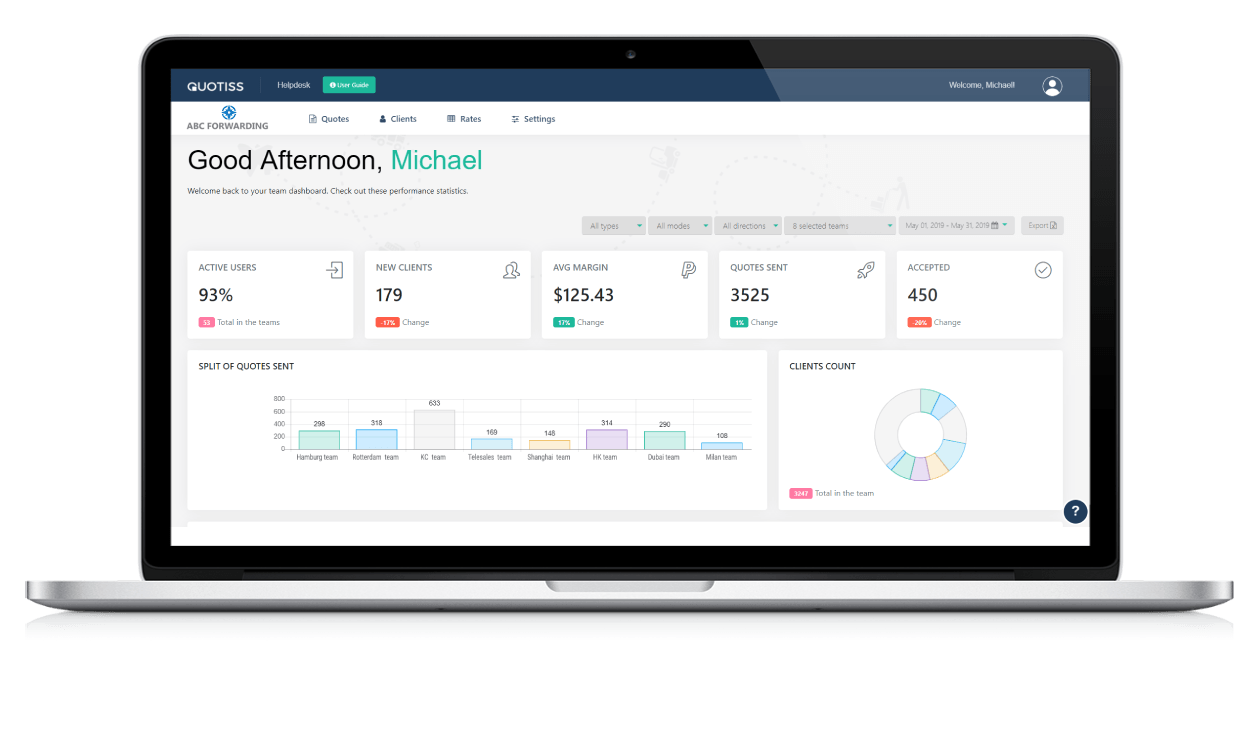 Guaranteed Return on Investment!
just type your own figures into Quotiss ROI calculator and find out your returns in USD:
---
# of sales people in your organization
---
# of freight quotes generated by one sales rep
---
Total number of freight quotes sent per month
---
Time to prepare one freight quote minutes
---
---
Quoting automation gains in hours per month
---
Quoting automation gains in deals per sales person, per month
---
Average sales margin per deal, USD
---
Average salary of a sales rep per month
---
{{ formatPrice(profitPerMonth) }}
{{ formatPrice(profitPerYear) }}