What makes Quotiss different?
Quotiss uses a unique algorithm which automatically translates the longest rate sheets into simple one-liners. With the simplified pricing data, Quotiss fully automates the quoting process.
For management:
Get real-time business analytics on every aspect of your data
Drill down on sales performance by office, sales team or client;
Ensure consistency in branding and legal compliance throughout the organization;
Build your commercial knowledge database in a single place;
Boost team engagement with modern and easy-to-use software.
For procurement:
Save time and resources thanks to our unique contract-processing algorithms

Upload carrier contracts in minutes;
Improve invoicing accuracy by exercising stronger control over local port charges;
Negotiate more smoothly by use of a unified contract structure between multiple carriers.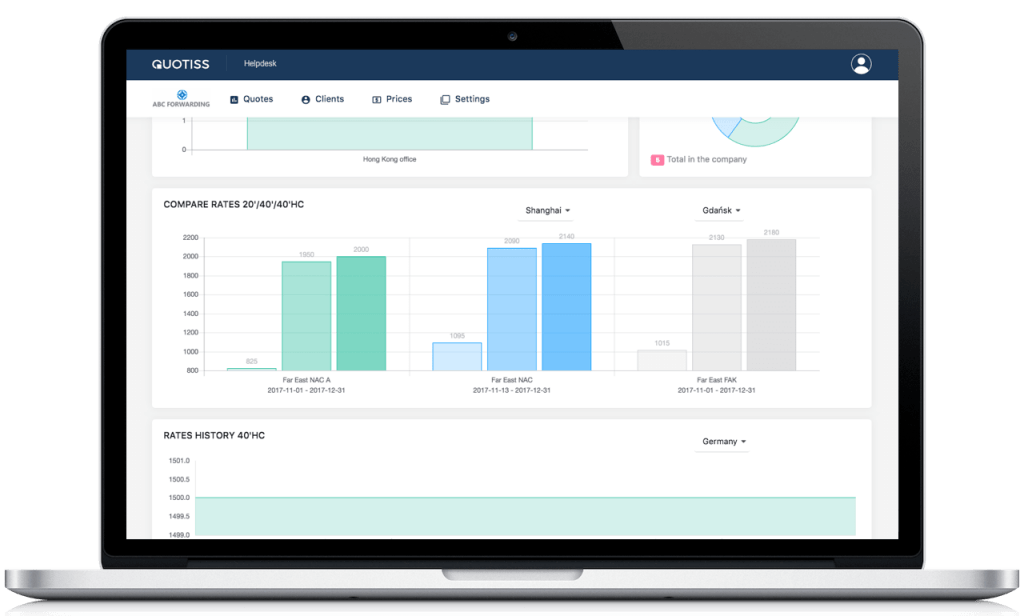 For sales team:
Sell more in less time with automatic freight quotes
Send professional personalized multilingual freight quotes in seconds;
Grow the profitability of your existing deals by controlling your sales margins;
Engage with your agents' network more strongly by distributing rates via e-mail campaigns.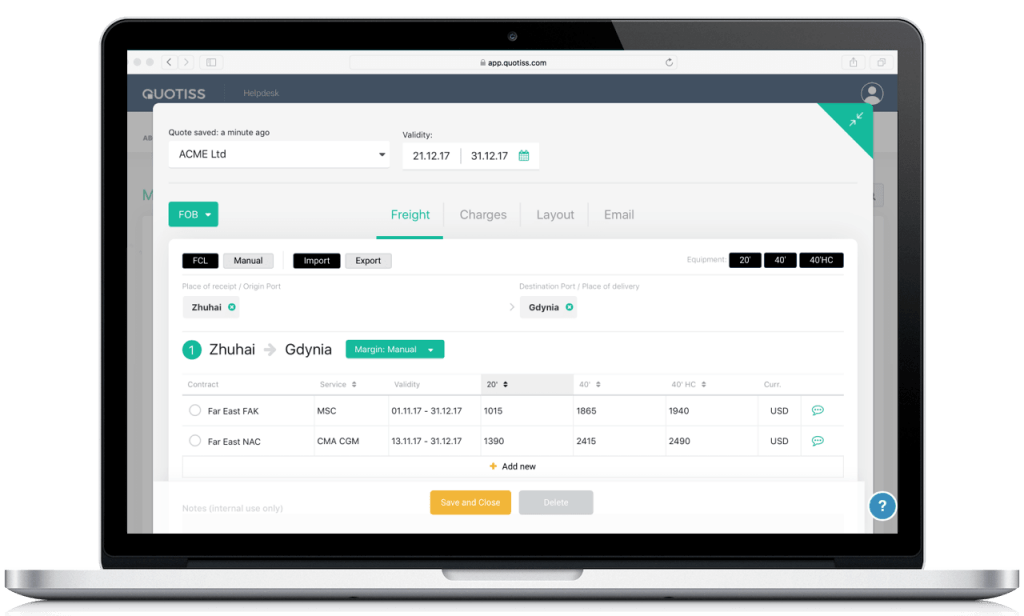 Calculate your gains in dollars
Click here to find out the $ value which Quotiss will generate for your business:
Calculate
Ready to start the digital transformation of your business?
At Quotiss we believe that the digitalization of freight forwarding industry is inevitable. However, this does not mean that every business must be turned upside down or rebuilt from scratch.
With our help, you can take huge strides in the digital transformation of your business. Request a demo and see how Quotiss can improve the efficiency of your daily operations.