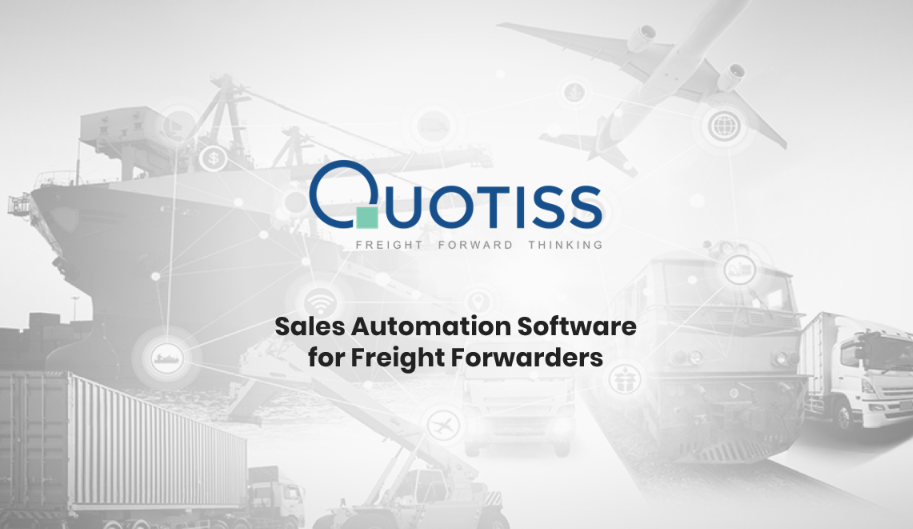 If you don't have any freight sales automation software in place today, you should not worry about it. You can get one in under an hour and start sending fully automated freight quotes right away.
Here's how: Choose Quotiss freight software to power your sales team!
If you want to keep it simple, the easiest way is to register for a free trial. It takes less than 1h to set up a working account, which you and your team can test free of charge for 14 days.
Yes, we believe so strongly in the power of our software that we offer a free trial—regardless of the size of your business or the number of users you have on your account.
For most freight forwarding businesses, when choosing the freight software, you'll get the best results if you look for the following features:
Easy setup—even for non-technical users (15-30 minutes)
Quotiss account can be created and configured in as little as 15-30 minutes, even for non-technical users.
For example, if you're already registered for the Quotiss trial and you want to switch to a full version, it only takes about 15 minutes to configure it. This includes adding your logo, users, teams, a set of terms & conditions for your quotes, etc.
Configuration options to match your brand
Within your quoting software, you'll find options for the color, branding, and design of your freight quotes. These should be easily configurable from menus you can access directly from settings.
If you need to create custom code to change the look and feel of your freight quote, we offer many options for customization. It can be based on your own design, or with the help of our professional graphic designer.
Make sure to choose sales automation software that makes it easy for your sales team to search and find archived freight quotes and historical freight rates. Many software options do not come with a strong native search function. In Quotiss, the search is a state-of-art engine, searching through the entire database by context and keywords in milli-seconds.
As of 2020, 52% of all web traffic came from mobile devices, with the vast majority of that happening on smartphones. If you're looking for freight quoting software, make sure the software is optimized to create freight quotes that work well on mobile devices—not just desktop computers.
That way your sales team can create and send freight quotes no matter where they are or what device they're using.
A web widget option for your homepage
One of the best features of freight quoting software is the ability to integrate your freight rate database into a widget you can place directly on your homepage.
If you're a Quotiss user, a web widget is included with your account—meaning you don't need a separate popup tool to add a quoting widget to your site. With a flexible system of margins per client, per route, per product, and/or per contract, you can make sure that your customer will retrieve the right freight rate online. The same rate as he would get from a sales rep.
Affordable and supported for the long term
Once you've selected and implemented a good-fit freight software, you usually won't want to make major changes for a while. For that reason, it's important to ensure whatever freight software you choose is affordable and will be supported by the developer for the long term.
Sales Automation Software for Freight Forwarders
You can find all these features and many more in Quotiss software, designed for automating sales for freight forwarders.
As a small or medium-sized freight forwarder, you can apply the right software solution and increase your sales productivity without increasing the headcount. When your sales process is powered by Quotiss, you become fast, efficient, and win more deals.
Quotiss is a practical software solution for freight forwarders, which automates all kinds of freight quotes in a smart and simple way.
Sign up for the free trial now – go digital today.