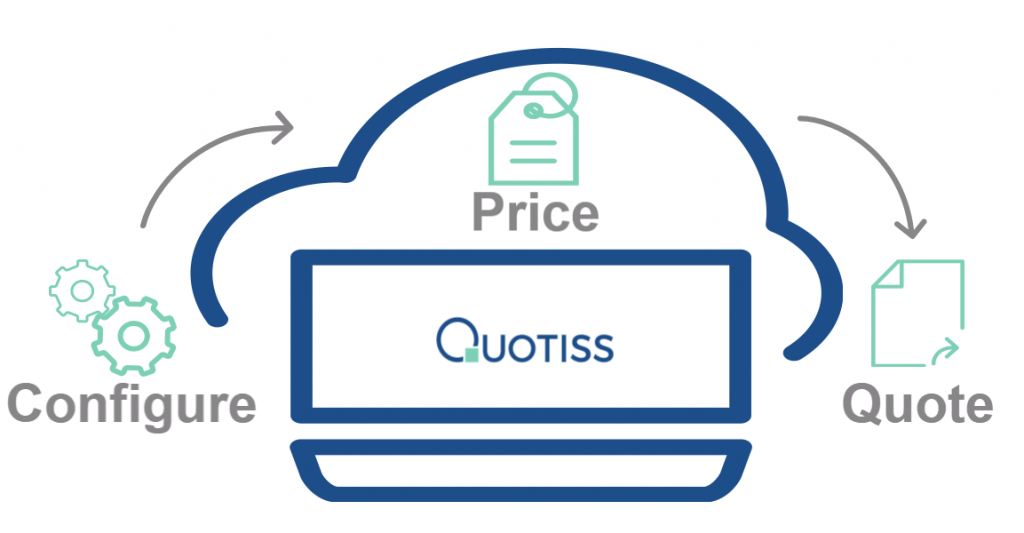 Recently, we get quite a lot of questions from forwarders asking to explain different terms and acronyms related to logistics software. So many, that we even put it in a separate blog post, which you can find under this link.
But most surprisingly, more and more people start to use the term CPQ. A few years back, I have written this piece about CPQ software. At that time, it was very unpopular 🙂 So I have decided to give it a second chance since it's getting so trendy now.
What is CPQ Software?
CPQ stands for Configure, Price, Quote. Sometimes it is referred to as QMS software, where QMS stands for Quote Management System (do not confuse with the Quality Management System, which also exists out there).
What is the purpose of CPQ (QMS)?
It is typically used to produce accurate quotes for complex and configurable products, much like the freight quotes. The overall purpose of the CPQ system is to make your sales process efficient, productive, and successful. QMS is a limited version of a CPQ, where the 'Configure' part is missing and the 'Price' part may not be automated as a result.
Do I, as a freight forwarder, need CPQ software?
Yes, of course! By the way, Quotiss is a typical CPQ software.
Why Configure – Price – Quote?
The majority of logistics companies still use Excel spreadsheets to manage their freight rates. Which is fine, until it's not. There will come a time when relying on a simple Excel file can lead to disaster. When your business starts to grow, you're going to face the limitations of it: a confusing multitude of files with freight rates together with the errors in the formulas can lead to a dramatic loss of revenues.
The right logistics software can bring structure to chaos and mess. For the sales team in a freight forwarding company, there are several essential business processes that should be digitized and automated:
One reliable source for freight rates
Instant freight quotes
Follow up on deals
Internal collaboration
How to Configure – Price – Quote?
Configure:
Import your freight contracts and local charges and set default margins
Import your customers and set default margins
Connect directly to your online freight contracts and spot rates
Price:
Upload contract and spot rates automatically (No outsourcing!)
Get one transparent database of contract and spot rates (No more bulky Excel ratesheets!)
Get an easy-to-search archive of historic rates and quotes
Quote:
Create professional personalized freight quotes in seconds;
Put your quote widget online
Improve invoicing accuracy
The danger of skipping the "Configure – Price" part
When you made a decision to upgrade your sales process, remember to stick to this exact order: 1) configure; 2) price; 3) quote. And here is why.
Freight forwarders get access to more and more digital tools each year. There is a big interest in digitizing the customer interface: offer online freight quotes, online bookings, online tracking, etc. All these customer-facing digital initiatives are very necessary, but hardly possible without digitizing the commercial back office of the freight forwarder.
It is necessary to start from the basics – digitize and automate your freight rates, and after that put your freight quote widget online.
You can't skip the "Configure – Price" steps and digitize just the "Quote" part. If your pricing is based on Excel ratesheets, the data quality will never live up to any decent standard. Especially, if your goal is giving a possibility of online quotes to your customers.
Get a Quick Start with Quotiss CPQ!
At the core of Quotiss, there is a powerful engine, secure servers, and an excellent team of professionals. Our main differentiator – the simplicity. Quotiss is inspired by Pareto Rule and KISS Principle. Thanks to that, Quotiss removes 99% of the complexity of the commercial process and structures the freight rate management in a smart and simple way.
Looking for the best freight forwarding software? Quotiss software is the best-fit solution for your business. Register for a free trial today and in 14 days we can prove this to you.