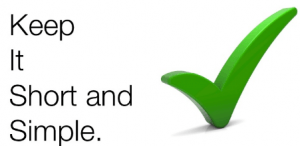 KISS is the acronym which stands for simplicity. There are couple of interpretations of KISS meaning, which you can find on the Internet, for instance:
"Keep it short and simple"
"Keep it simple, stupid"
"Keep it simple and straightforward"
The Principle was formulated by Kelly Johnson in the middle of the 20th century. It is relevant nowadays, especially in software design. As a user experience shows, it is easy to turn potentially good software product into a "monstrous creature" by over-engineering and over-customizing the standard functionality and user interface. If you'd like to read more about KISS principle, please find an article here.
---
KISS Principle in Shipping
---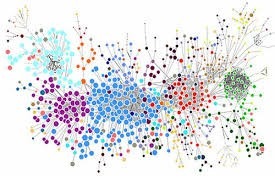 Container shipping business is neither straightforward, nor simple.  Let's make a quick calculation:
there are 500 container ports in the world;
there are 12 container types[1];
Major shipping lines and freight forwarders need to provide quotations for all possible port-port-container combinations. How many quotes would they need to generate?
499 x 499 x 12 ~ 3.000.000
These 3 million quotes only cover the basics. We shouldn't forget about different commodities, special deals and various types of surcharges. To sum up, there are hundreds of millions of combinations and the rates change frequently.
---
Complexity Management
---
How is the industry managing this complexity? Logistic companies choose either to implement highly complex integrated software business solutions or stick to outdated software legacy.  Both options are often accompanied by hundreds of excel macro files sent back and forth.
There are new software products and smart technologies on the market, which promise to solve the problem in the most efficient way. The question is – is it worth to automate a highly inefficient process and settle for a humble 5-20% improvement effect? Or is it better to put simplification on top of the agenda in order to achieve a 500% or 1000% improvement?
---
Simplicity Management
---
At Quotiss, we tackle the main problem of the industry from another side: instead of programming the technology to handle enormous complexity in a relatively decent way, we dramatically simplify freight management process, reducing the number of parameters in the equation.
We prove that freight complexity can be reduced by 99%, following the patterns discovered by Pareto 100 years ago.
Quotiss can generate 100% accurate quotes in a few seconds. It's easy to use, tailored to the freight forwarding business and brings structure to the commercial process. Quotiss is created by logistics professionals for logistics professionals.
Contact us to schedule a demo – we will show you how to get your sales under control!
[1] 20'/40'/40'HC/45' + 20'/40' FR + 20'/40' OT; 20'/40'RF + 20'/40' NOR