Is there anything in common between choosing a freight software for your freight forwarding business and choosing a hotel for your holiday? 
Imagine, you make plans for a long weekend, about to book yourself a nice hotel.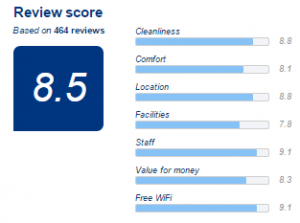 Most likely, first, you will go to an online platform that offers a selection of deals. Then you would apply some filters to define search criteria. The most common criteria would be price, location, and convenience (in the order of your personal preference). Once you have a shortlist, you'll definitely look at the reviews before making the final decision.
We usually trust the opinion of people like us who have already tested the service/product we are interested in: friendly advice or input by an independent reviewer from a trusted source.
Another example: you want to download a mobile app to edit pictures from the App Store. There are more than 1000+ options there, which one would you choose?
Usually, the description given by an app developer will not be trustworthy enough. You will look at the ranking and the review score, maybe read a couple of user reviews to make sure this app is what you really need. Obviously, advice from a friend works well too.
85% of people trust online reviews as much as a personal recommendation. Excellent or bad reviews on the hotel's page can be the deal maker or breaker when you compare the available options. We are ready to trust and oftentimes even pay more to stay in the hotel with a rating of 9 out of 10.
Would you follow the same selection process when you choose the right freight software for your business?
From Hotels and Mobile Apps to Freight Software?
In the same way, as there are platforms to review hotels and mobile apps, there are platforms to rate B2B software. Nowadays, leaving a review online has become the best way to express your satisfaction level with the service or product. We no longer live in a world where the brand is in control of what to communicate to its audience – users now have the ability to broadcast and amplify their voice with one click. A great motivation for vendors to get better in customer service.
Review platforms want businesses to use them. And businesses want to use review platforms too. It all comes down to trust.
Scummy companies can hire fake reviewers to praise products and boost sales. Unfair competition can result in a number of 1-star reviews left by the people who never used the product. Most review platforms have guidelines prohibiting reviews that don't reflect true business transactions.
Have You Heard of Capterra?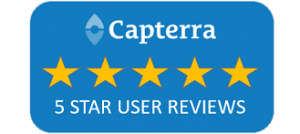 Capterra is one of the well-known platforms for business software rankings. Every product is categorized based on many parameters: industry, functionality, convenience, and price. This allows for easy comparison.
Capterra ensures that each reviewer is verified. Either by connecting to their LinkedIn profile or by collecting their credentials and consent to follow the portal guidelines. If a user didn't provide their credentials, the review will not be published.
In today's highly competitive marketplace, you have to be sure which software you trust to make your business more efficient. Many software companies can promise you digitization, cost reduction, and quick profit growth.
By looking through independent reviews of business software, you can learn the real feedback from the real users:

Learn how Quotiss can help your business and improve your efficiency from our user opinions on Capterra.
Quick-Start with Quotiss Freight Software
Click here to register your company online. We'll activate your company's profile and help with the initial settings and user onboarding. You can start uploading your freight ratesheets and quoting freight instantly from Quotiss on the same day we sign the deal.