January 26, 2017, is the official birthday of Quotiss and the starting point of our exciting journey as a company! On this day, we'd like to share our story of how it all began, starting from 'the big idea' which became our mission and brand philosophy.
Marcin Zarzecki, CEO of Quotiss: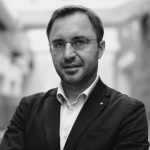 "Container shipping is one of the most important industries in the world, connecting markets and making the world smaller and the economy bigger. Ever since I joined Maersk Line in 2003 as a management trainee, I was fascinated by this business. I changed many departments and worked in many countries, from Poland to Kenya, to Belgium and India. The job was very rewarding, but at times frustrating – the tools and the business procedures that we've got were far from being optimal. There had to be a better way."
Margarita Tokareva, COO of Quotiss: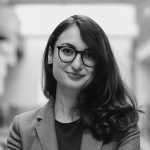 "I spent 10 years working for Maersk Line in different countries (Italy, Spain, Russia, India). My focus was on process improvement in sales, mainly on performance optimization and software implementation projects. In 2015 I participated in the project with the aim to simplify and automate quoting to customers together with Marcin. We've been brainstorming and we realized that there is a simple and smart way to simplify the rate management in container shipping, Not just for one specific shipping line, but for any company out there on the container shipping market."
The big idea got stuck – a smart and simple software solution that will automate freight rates in container shipping.
From Container Shipping to Software
It took about a year to nurture the idea and make sure that it makes sense. A lot of brainstorming was needed to develop a clear vision of what it could be like, look like, and feel like. But having a vision and a plan is not enough, and in order to move on, we had to start acting upon it.
The first steps included a lot of learning. We met a lot of like-minded people, potential investors, 'business angels', and mentors and learned so much about being an entrepreneur.
It became clear that we need a partner who will take care of the IT side of the project – that's when Michal Polak joined us as a co-founder.
Michal Polak, CTO of Quotiss: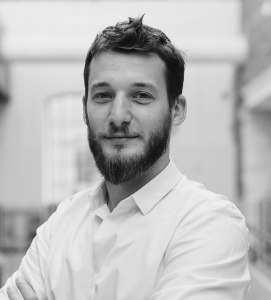 "I joined Marcin and Margarita in the summer of 2016. I liked their big idea, but to be honest I was shocked and couldn't believe that such a giant industry operates on Excel ratesheets. I accepted the challenge, and it took me a few weeks to prepare a very simple software prototype, which was good enough to demonstrate to the potential clients and get the initial market feedback. Marcin showed the prototype to a number of clients – and there was a clear interest in the market. It was a green light to start the software development full speed ahead. We felt very excited and inspired!"
Quotiss on the Software Market
We took the practical approach – we listened to our clients. Based on their feedback, we planned new features development, product improvements, and set priorities.  It was a very long process of making sure we get it right.
Customer satisfaction is very important for our business. Clients do appreciate constant care and quick response to their requests. Also, they often come up with improvement ideas themselves and we usually react very fast.
By now, our client base covers large geography: freight forwarders from Poland, Lithuania, Russia, Italy, Switzerland, Romania, and China use Quotiss to manage freight rates and freight quotes.
Why Quotiss?
The name Quotiss combines the word 'Quote' (a verb used in shipping which means 'to prepare a commercial offer to a client') and 'ISS', which comes from the KISS Principle (Keep It Smart and Simple). It perfectly describes what the software does – it prepares freight quotes in a smart and simple way!
What's Next?
Behind every business, there is a lot of hard work. In order to stay afloat, one has to constantly improve the service and the product. We have ambitious plans for 2019 – new software modules are coming soon and the growth pace is up.
Our clients are the best motivators for us. They use our software on a regular basis, sending hundreds of quotes daily. It makes us proud!