In the previous post "Pricing Challenge for Container Shipping" we mentioned that it's not an easy task to manage freight rates. This is because the transportation costs consist of up to 25 various charges, and shipping companies have to put up with enormous rate volatility – up to 50 rate revisions per year.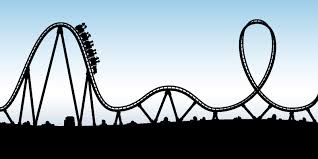 Looking at the whole transportation process, it seems to be logical that it consists of many different costs, as containers literally travel half of the globe one way. However, importers and exporters do not like that complexity when it comes to paying invoices. The issue often sparks debates and the most popular solution on the table is to reduce the amount of surcharges and simplify the pricing structure.
While at Quotiss we support any steps towards simplification, we also offer an alternative solution to the industry.
---
Why Do Freight Rates Change Often (Technically)
---
Rate volatility is another issue that adds complexity the freight management process.
Let's take a closer look into the rate structure to check where this volatility originates. Out of all freight rate components, majority of surcharges change very rarely, for example THC (Terminal Handling Charge). Few surcharges change approx. every 3 months, like BAF (Bunker Surcharge). Some of the surcharges are seasonal, like PSS (Peak Season Surcharge) or WSC (Winter Surcharge).
As much as there are many different surcharges when it comes to shipping freight, there is only one surcharge that changes very often – BAS (Basic Freight). 
Technically, Basic Freight (BAS) is the main driving force for ocean freight volatility. Being aware of that, it is easy to conclude, that having an efficient tool to manage frequent BAS changes is essential for efficient management of ocean freight rates.
---
Why Do Freight Rates Change Often (Commercially)
---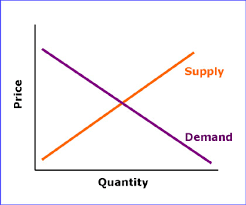 Simple and straightforward – freight rates in container shipping are determined by supply and demand. Market forces are the main driving factor behind the freight rates fluctuations. Factors such as: fuel prices, distance traveled, terminal costs, etc. don't influence freight rates as much as supply and demand do.
In recent years, shipping lines have been building bigger and bigger ships to benefit from the economy of scale. Global economy has also been growing, but at much slower pace. That distortion resulted in increasing gap between supply and demand. This is the main and most important reason why freight rates are hitting the record low values in recent years. Cheaper fuel may also contribute to the overall picture, but it will never be the most significant factor. Ocean shipping companies won't be able to keep rates from sliding if they don't idle more ships.
According to the United Nations Conference on Trade and Development (UNCTAD):
"In general terms, the demand and the supply of maritime transport services interact with each other to determine freight rates. While there are countless factors affecting supply and demand, the exposure of freights rates to market forces is inevitable. Cargo volumes and demand for maritime transport services are usually the first to be hit by political, environmental and economic turmoil. Factors such as a slowdown in international trade, sanctions, natural disasters and weather events, regulatory measures and changes in fuel prices have an impact on the world economy and global demand for seaborne transport. These changes may occur quickly and have an immediate impact on demand for maritime transport services. As to the supply of maritime transport services, there is generally a tendency of overcapacity in the market, given that there are no inherent restrictions on the number of vessels that can be built and that it takes a long time from the moment a vessel order is placed to the time it is delivered, and is ready to be put in service.

Therefore, maritime transport is very cyclical and goes through periods of continuous busts and booms, with operators enjoying healthy earnings or struggling to meet their minimum operating costs."
---
Rate Dynamics
---
Let's have a closer look at the Shanghai Freight Index:

This is aggregated index, which takes into account all major trade lanes. Rates have reached as low as 400USD for a 20′ container in the first quarter of 2016. Assuming that 20′ container is carrying 20 tonnes of goods, it's easy to calculate that it costs as little as 20USD to carry 1 TON of merchandise, or to put it more simple – 1USD to carry 50KG of cargo.
Automated and dynamic pricing is not known in shipping industry, and, despite many attempts to optimize it, pricing is still a manual process.
---
Simplicity Management
---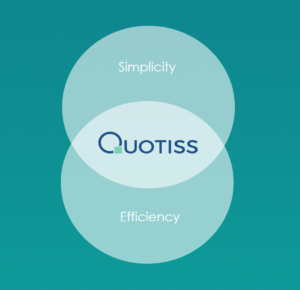 Quotiss can't resolve the problem of supply and demand or rate volatility, but it can automate the rate management process and save 90% of time currently spent on pricing and quoting activities.
At Quotiss, we tackle the main problem of the industry from another side: instead of programming the technology to handle enormous complexity in a relatively decent way, we dramatically simplify freight management process, reducing the amount of lines in the equation.
We prove that freight complexity can be reduced by 99%, following the patterns discovered by Pareto 100 years ago.
Quotiss can generate 100% accurate quotes in a few seconds. It's easy to use, tailored to the freight forwarding business and brings structure to the commercial process. Quotiss is created by logistics professionals for logistics professionals.
Contact us to schedule a demo – we will show you how to get your sales under control!